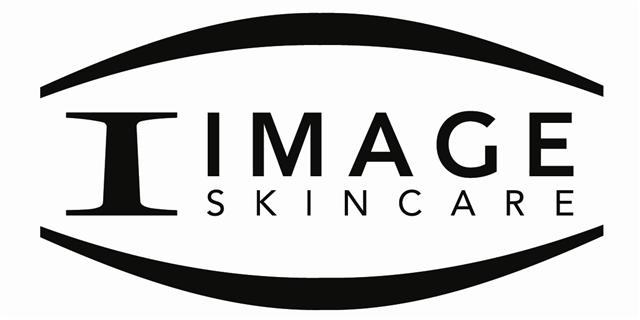 IMAGE Skincare
Image skincare products are developed and formulated by internationally recognized chemists working together with a board of physicians, All Image skincare products are manufactured in the USA and are unparalleled in their quality in today's marketplace. our philosophy is to use superior ingredients to acheieve outstanding results.
Image Skincare is dedicated to offering safe products without the use of chemical preservatives like parabens. the use of parabens as preservatives in cosmetics is controversial. there are clinical studies suggesting that parabens have potential health risks, including estrogen activity. image Skincare is one of the first skincare companies that started to remove parabens from its product line beginning in early 2007. All lines of image Skincare are paraben free.
Products not tested on animals
No Petrochemicals
No chemical preservatives
Fragrance composed with 100% essential oils
Respect of the environment
No Parabens
Our integrated team of sophisticated chemists combined with the clinical experience of internationally operating physicians leads to a symbiosis of novel ideas, new ingredients and the development of new products. the ability to conduct clinical trials under the supervision of Board Certified Plastic Surgeons in Europe gives us the advantage to integrate and utilize new ingredients earlier and more successfully.

At INNOVATIVE SKINCARE®, we are dedicated to developing clinically-validated skincare products that improve the physical and emotional well-being of people globally. We employ the highest ethical and business standards as we advance the science of skin health, one face at a time.
OUR LINE
of superior-quality cleansers, treatments, moisturizers, and sun protectants are powered by the most innovative ingredients on the market, and have been a mainstay of clinically substantiated skin care for more than a decade. The addition of reparative and preventative products represents a new generation of skincare that is easily integrated into any regime, resulting in skin that is healthier, more hydrated and uniquely shielded with advanced DNA protection.
WHAT SETS
INNOVATIVE SKINCARE

®
APART is our commitment to offering clinically-proven, superior products; featuring the most advanced technology, and utilizing only the highest-grade ingredients available - thus creating formulas that encourage dramatic physiological improvements in skin health and appearance. Backed by countless independent third-party clinical studies, the performance of our products has been well documented.
INNOVATIVE SKINCARE

®
has assembled a world-class team of experts including renowned pharmacologists, geneticists, biologists and physicians responsible for some of today's greatest advances in the fields of skincare and anti-aging medicine.
INNOVATIVE SKINCARE

®
further prides itself on superior in-house product development, production and distribution. This enables us to have complete control over product formulations, quality and inventory levels to uphold the impeccable standards you will learn to expect from
INNOVATIVE SKINCARE

®
.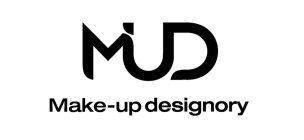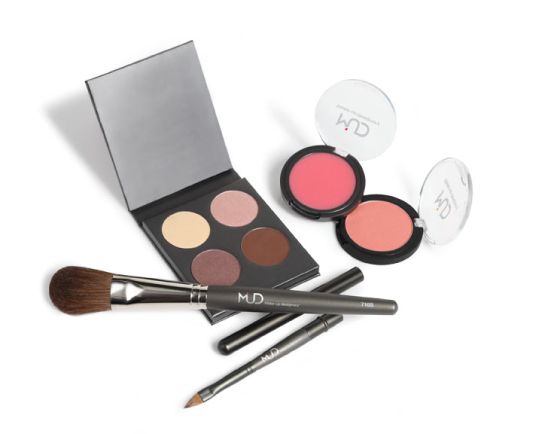 AN EDUCATED APPROACH TO MAKE-UP
At Make-Up Designory (MUD), creating honest make-up products and providing quality education has been our passion for the past decade. We plan to stay loyal to that tradition. That's what makes us different from other make-up brands. We conduct rigorous testing for our MUD line of products through industry experts and up-and-coming make-up artists at our highly regarded schools in Los Angeles and New York, to ensure we meet professional standards for today and tomorrow.
So whether you dare to be different, prefer polished and professional or simply want an all-natural look, MUD promises quality, long-lasting wearability, flawless application and radiantly accurate color. With our systematic lines, precision tools, how-to guides and insider tips, we've eliminated the frustrating guesswork. Just simple, smart, versatile make-up. No wonder MUD has been the expert choice of make-up professionals for the past decade.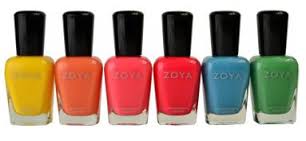 ART OF BEAUTY... was founded in 1986 by Zoya and Michael Reyzis. They had a shared vision, which evolved from a small nail salon into a spa focusing on natural nails, skin care and alternative European herbal treatments. Today, the company has grown to become a manufacturer of the most innovative professional beauty products ever created. Our brands include Zoya, Qtica, Smart Spa and Zoom.
Zoya, originally a classical pianist in Russia, earned her Cosmetology license in 1979 when she and her husband Michael immigrated to the United States. While pianist jobs were limited, the world of cosmetology offered a new profession and a means by which to build a new career. Through Zoya's hard work, and a demand for quality and healthy, natural ingredients for her clients, it became evident that there was a need for the perfect products. Responding to his wife's requests. Michael, an advanced chemist, developed and patented unique products such as anti-wrinkle treatments and shampoo and conditioning treatments for the salon & spa. He also created the first working fast drying topcoat and the longest wearing, toxin free natural nail polish, revolutionizing the nail industry.
Today, Zoya, Michael and everyone at Art of Beauty focus on creating the highest quality products available to professional salons and spas. Through brands like ZOYA Nail Lacquers, QTICA Treatments and QTICA SMART SPA, Art of Beauty offers salons and spas superior quality, convenience and incredible value. As the first to remove toxic ingredients such as toluene, camphor, formaldehyde, formaldehyde resin and DBP (dibutyl phthalate) from its formulations, Art of Beauty maintains its focus on the health and well being of salons, spas and consumers.
Art of Beauty also manages www.artofbeauty.com, www.zoya.com, www.qticasmartspa.com and www.qtica.com
.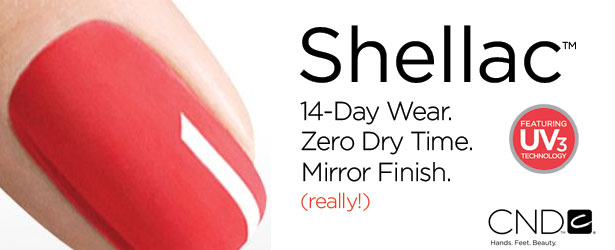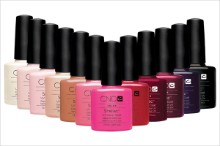 IS SCIENCE COOL OR WHAT?
Delivering the goods.
Credibility makes all the difference.
Better science makes better products. the patent-pending formulation of solvents, monymers and polymers is why Shellac goes on like polish, wears like gel and removes in minutes. plus it's hypo-allergenic and 3-Free... containing no formaldehyde, toluene or DPB.
Shellac stands miles apart from others in the market with the science and testing to back it up. nail professionals that participated in more than 4 years of controlled, blind testing said unanimously - there's no comparison - not even close!