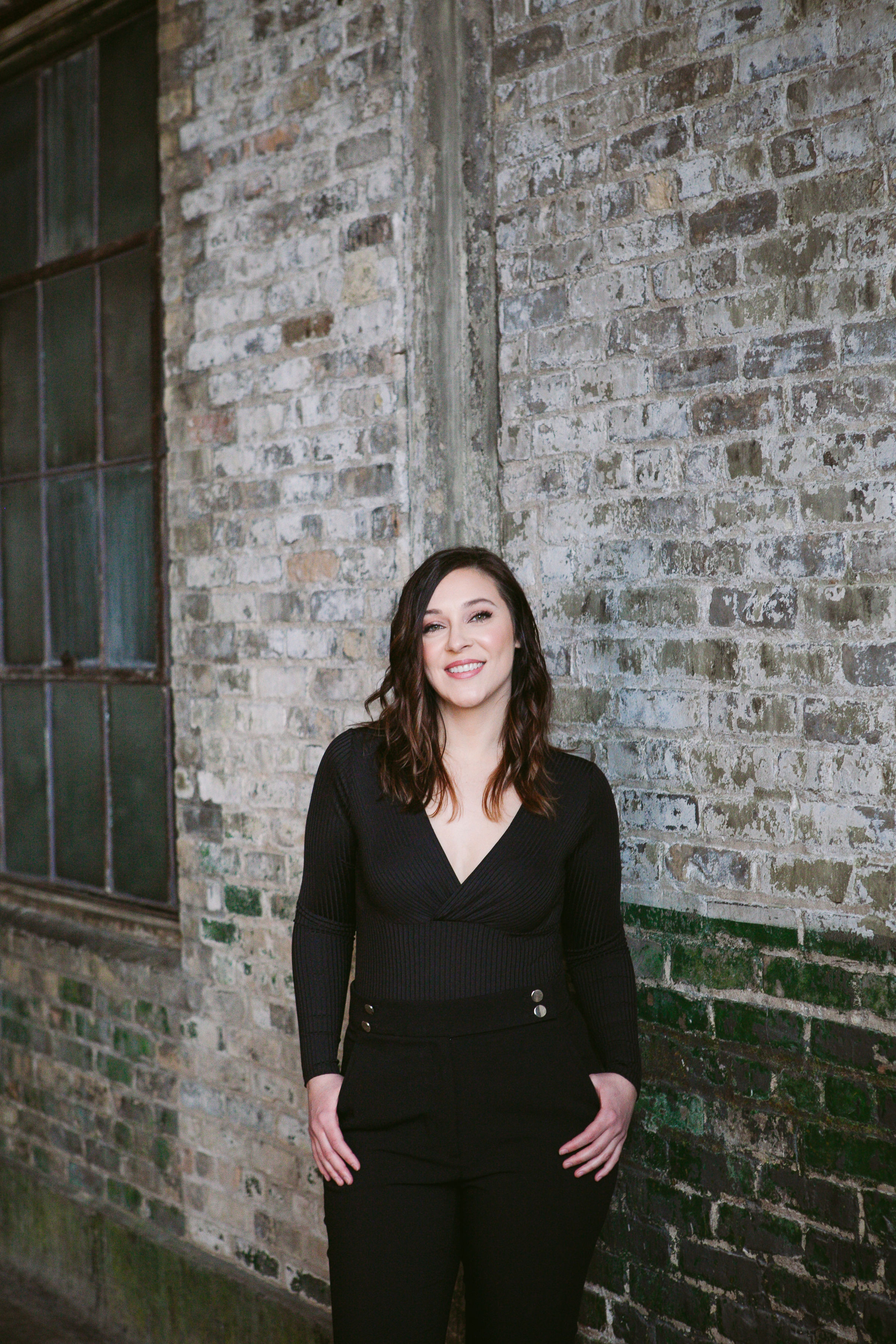 L E A N N E M A S S E
OWNER | MASTER ESTHETICIAN
INSTAGRAM: @leannemassefacialist
Leanne, co-founder of Alise Frederic Salon and Spa, understands that great skin does not come easily to everyone and she never takes a one-size-fits-all approach to skincare. She has been a licensed esthetician since 2006 in Winnipeg, Manitoba and has become one of the city's most trusted estheticians.
Driven by her passion for the skincare industry, Leanne has always made continuing her education a priority. She's helped her clients learn how to control their skin's issues through treatments and proper skincare recommendations. Her ability to treat a wide range of skin care conditions while complementing her clients' existing skin regimes through custom treatments and enhanced home-care regimes, makes her a valuable asset to her clients.
One of Leanne's passions is helping other women build their businesses. Helping her employees at Alise Frederic with their personal and business growth, has become an essential part of her career as a business owner. Helping her colleagues within the industry by providing private classes, sharing techniques and speaking at workshops are also things she prides herself on. Leanne believes in the value of mentoring.
"Having someone we can reach out to for advice, guidance and encouragement and who we know will be genuinely happy for our acomplishments is significant when you're building your business. The more we as women build each other up, the better of a community of strong leaders we will have to fall back on. What you put into the universe will always come back to you. 'Helping one person can't change the world, but it could change the world for one person.' - I take that approach in all areas of my life whether big or small, personally or proffessionally."
Some of Leanne's acheivements and atributes include:
- 2017/2018 Image Skincare's Esthetician of the Year (Manitoba)
- Guest Speaker at Makeup / Skincare Workshops
- Partnering with Purohit & Apothecary Prarie Health Clinic providing skin care consultations
- Freelance Makeup Artist
PLEASE NOTE: Leanne is currently not accepting new clients, she is accepting waitlist submissions for 2023.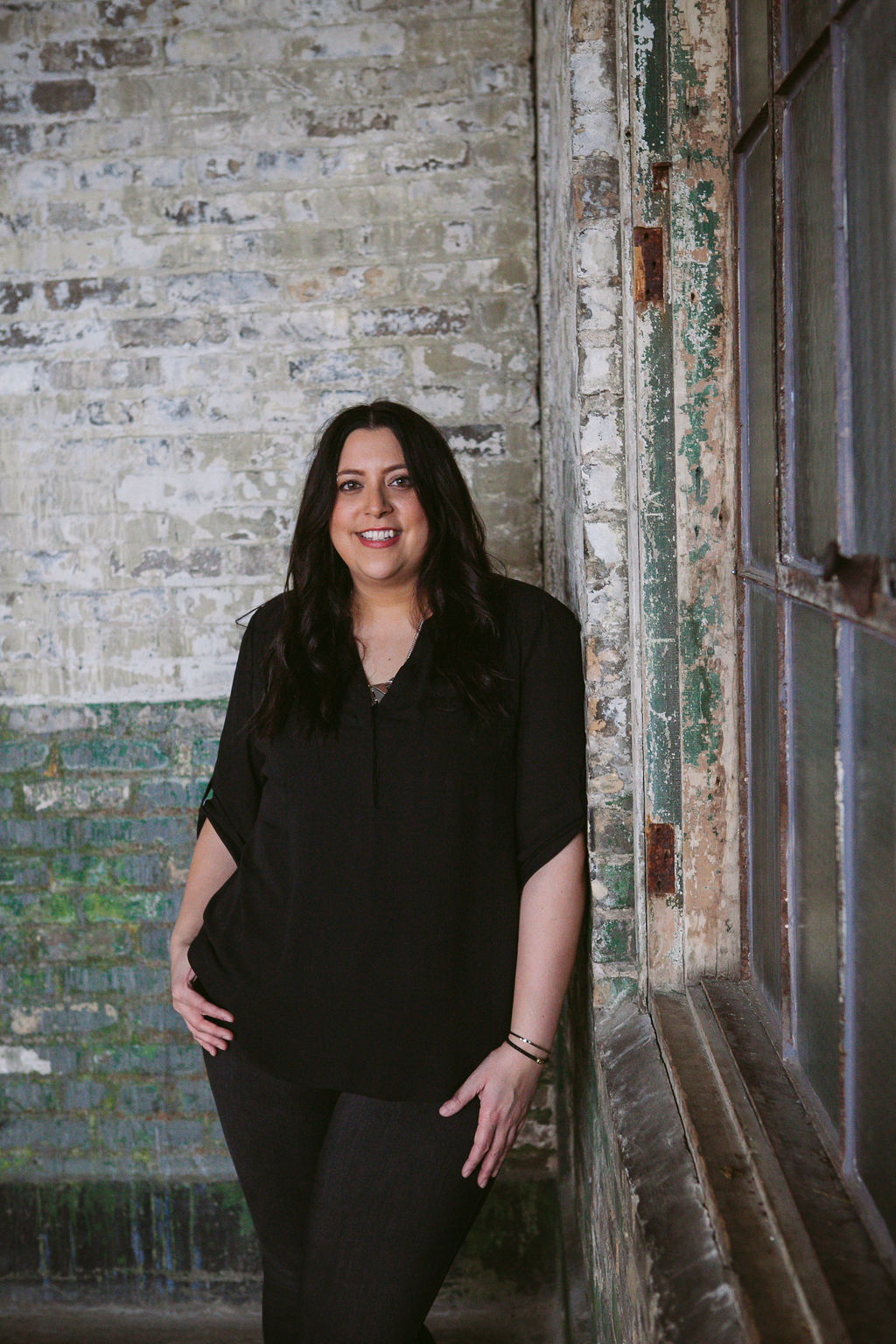 J A N E L L E P I N E T T E
OWNER | MASTER STYLIST
INSTAGRAM: @hairbyjanellepinette
Co-founder of Alise frederic Salon and Spa, Janelle has been styling hair professionally since 2002. She loves every aspect of hairstyling and approaches whatever she is doing with passion and creativity. She believes an excellent experience starts with a thorough consultation.
"I like to let my clients inspire me, whether that is a client in my chair or a company who has hired me to execute their vision to help them sell their product. Whatever it is that you are envisioning we can always find a way to make a version of that look work."
Janelle has attended training accross North America. She believes in the importance of continuing education and is incredibly passionate about sharing her knowledge of both hair and business with her staff by providing in salon training and coaching to help them perfect their skills and reach their goals, in an environment where everyone can share new skills and ideas with one another.
She works in the salon, doing hair, co-running the business, and also freelances on location doing hair for lifestyle and commercial photoshoots, videoshoots and special event styling. Some of the companies she has worked for include: The Canadian Museum of Human Rights, Warehouse One, Voila Designs and Ricki's.
In 2009 she was one of five finalists in the Saskatchewan / Manitoba category of the Contessa awards: the Canadian Hairstylist of the Year Awards and has had publications in Canadian trade magazines.
"Being able to work one on one with someone to really help them develop and create the sense of style that makes them most confident and feels the best for them, is what drives my passion in the salon. I truly believe that your hair is an extension of your personality, you wear it everyday, it should look amazing and you should love it and feel great wearing it."
She believes that what is most important is that you are confident in your look and comfortable in your style, because everyone deserves to feel amazing about how they present themselves to the world.
PLEASE NOTE: Janelle is currently only accepting new color & cut clients with daytime availability, sorry no 'haircut only's'.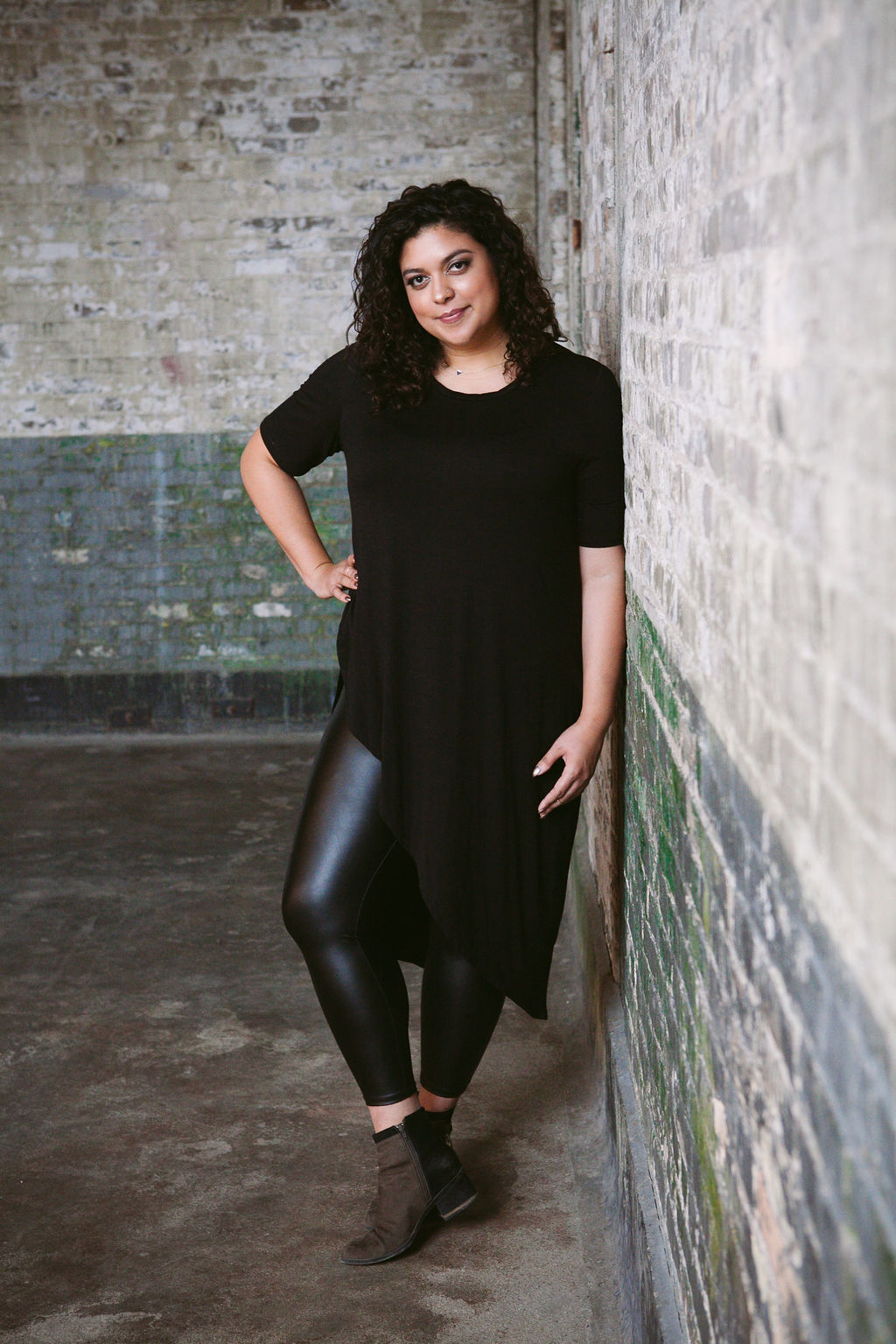 F E F E G B
SENIOR STYLIST
INTAGRAM: @fefe_gb
Fefe injects creativity and passion into each customized colour that she creates. She specializes in balayage and hand painted hair colour, drawing her inspirations from art, high fashion and nature.
Fefe began her career with AVEDA and later moved on to Redken which just further fuelled her passion for creating beautiful, healthy hair.
"By constantly continuing my education with product and color courses I feel I can offer way more personalized options for each guest to enable them to be able to tailor their looks to meet their needs whether they are in my chair or at home recreating the style on their own."
Fefe loves doing commericial photoshoots as well as working with engagement and bridal party shoots.
Specializes in:
- Personalized Color
- Balayage
- Extension Application
- Bridal Hair
- Curly Natural Texture
PLEASE NOTE: Fefe is currently not accepting new clients.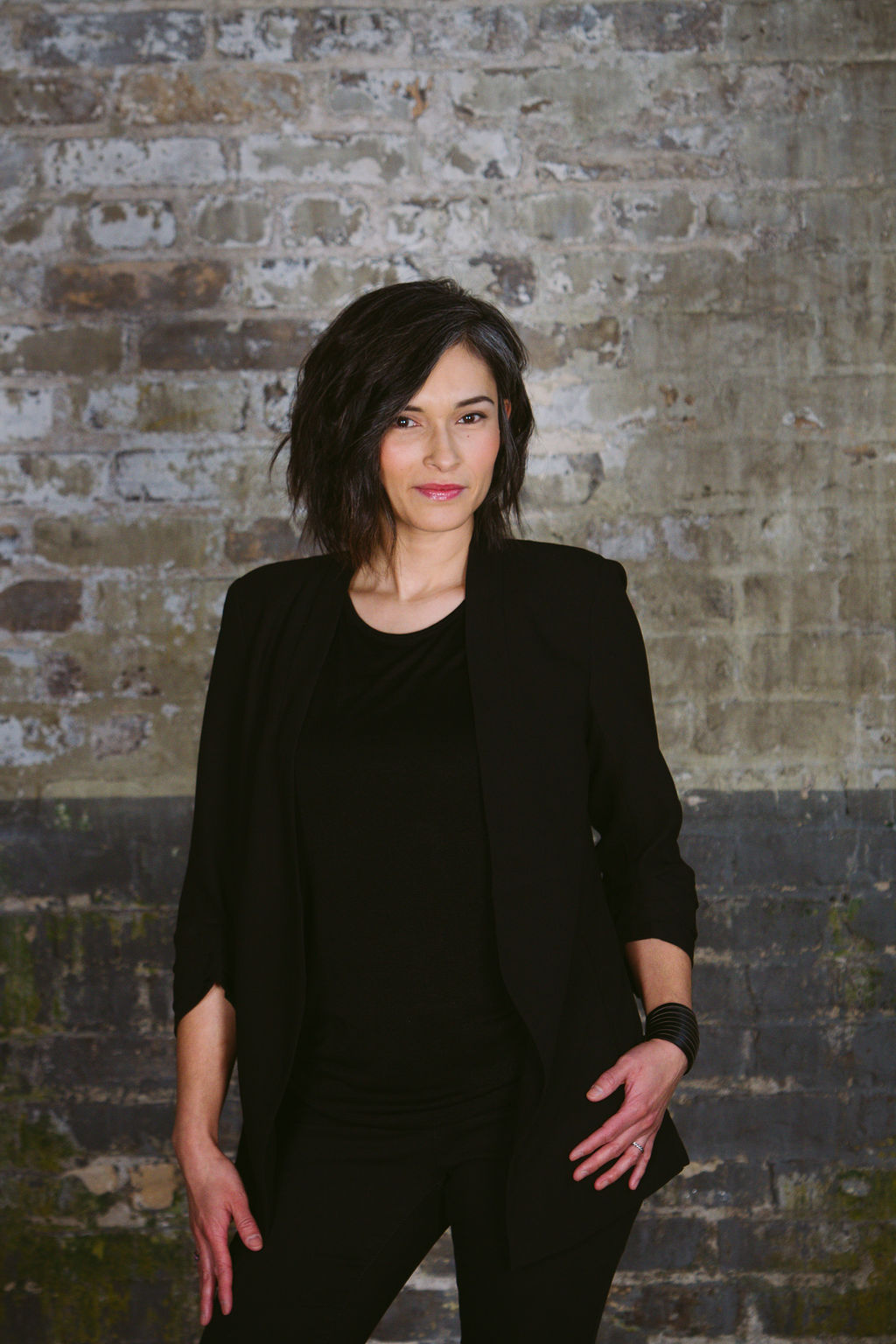 M I C H E L L E P E A R SO N
MASTER STYLIST
INSTAGRAM: @hair_by_meeshe_eve
Michelle started her career in 2000 after graduating from Scientific Marvel. She has continued her education over the years attending training with AVEDA, Schwarzkopf Professional, Visal Sassoon and Redken.
Michelle believes that education is so important in this industry, " I believe that we must be responsible to educate ourselves in order to take care of our guests. We need to be open minded to learning new techniques, that is essential for growth and success in this industry."
With 18 years in the industry, Michelle believes it is important to stay current. She believes that staying on trend has merit, but believes that finding a style that suits the person's profile and fits their lifestyle is much more important.
Michelle's career hasn't been all about work. She has been able to take some time off to travel and see some of the world. Seeing all the different places she's been: Spain, Egypt and New Zealand to name a few, has really made her appreciate what a beautiful place Winnipeg is .
In that time she has also grown a little family. She and her husband now have 2 beautiful children, Dylan and Bodhi, who have taught her patience and understanding and continue to teach her new things every day.
"I am very grateful and fortunate to work alongside a wonderful group of stylists and estheticians who share my passion and values in the industry."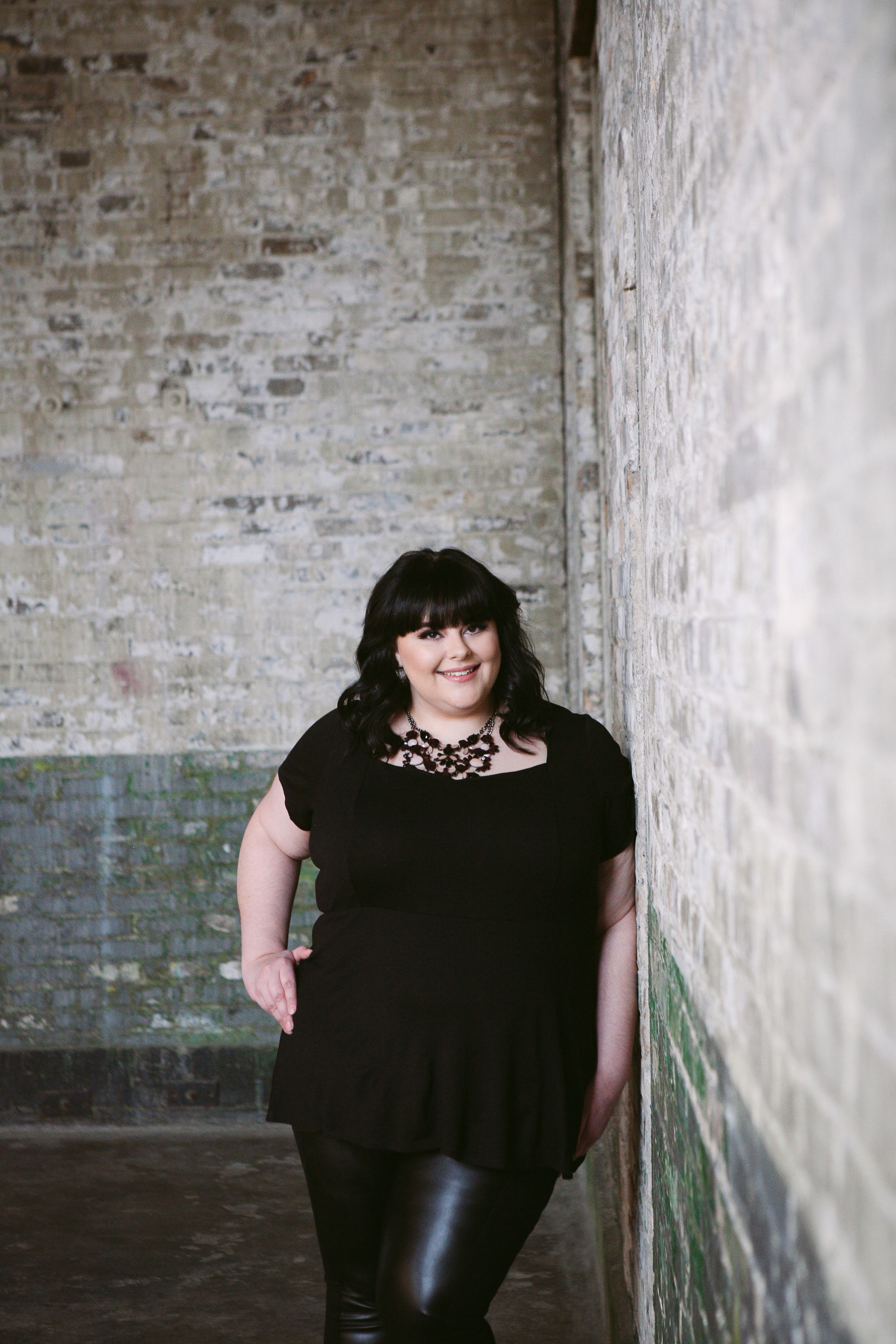 K A T I E V A N D A L
SENIOR STYLIST
INSTAGRAM: @hairvandal
Katie began her career, graduating from Capelli Academy in 2010. She joined the Alise Frederic Salon and Spa team in 2016 and has stayed not only for the welcoming atmosphere but also because the environment has given her the opportunity to truly perfect her craft while also expanding her clientele.
Katie loves being a hairstylist and feels fortunate to have a career that she is truly passionate about.
After graduating from school she worked at an AVEDA concept salon for 6 years before making the change to using Redken products at Alise Frederic Salon and Spa.
"Redken education has continued to elevate my skill set and help me to achieve new levels of experience and training, allowing me to always provide my clients with fresh hair designs and beautiful colors."
If lengtH and fullness is your goal, Katie is also Hot Head Extension certified for all your extension needs.
"For me, customer satisfaction is of the utmost importance. I will work with you to determine what your hair goals are and to educate you to ensure that you are able to replicate and maintain your mane when you leave the salon."
PLEASE NOTE: Katie is currently only accepting new color and cut clients, sorry no 'haircut only's'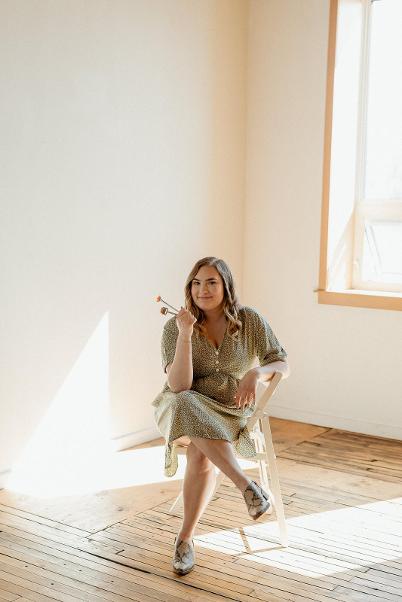 V IC T O R I A E D W A R D S
E S T H ET I C I A N
INSTAGRAM: @victoriathefacialist
A recent graduate and top student of MC College's Full Esthetics program with proven dedication, leadership skills and experience in the cosmetic industry. Victoria is extremely grateful to be under guidance, apprenticing with Leanne Masse. She's developed a wide range of skills from attending MC College such as nails, waxing, facials, full body massages, facial treatments, lash extensions and many more. Her favourite however was facial treatments and that's what has lead her towards Alise Frederic Salon and Spa.
In her spare time Victoria works as a freelance makeup artist, weddings are her favourite. She's worked for many years behind the beauty counter as a beauty expert at Shoppers Drug Mart. From gaining that experience, she's developed a passion for skin. Helping clients find a solution to their skin needs, whether it's a product or a facial treatment gives Victoria such happiness.
"My goals is to educate and provide solutions to clients skin needs. To make you feel comfortable in you're own skin"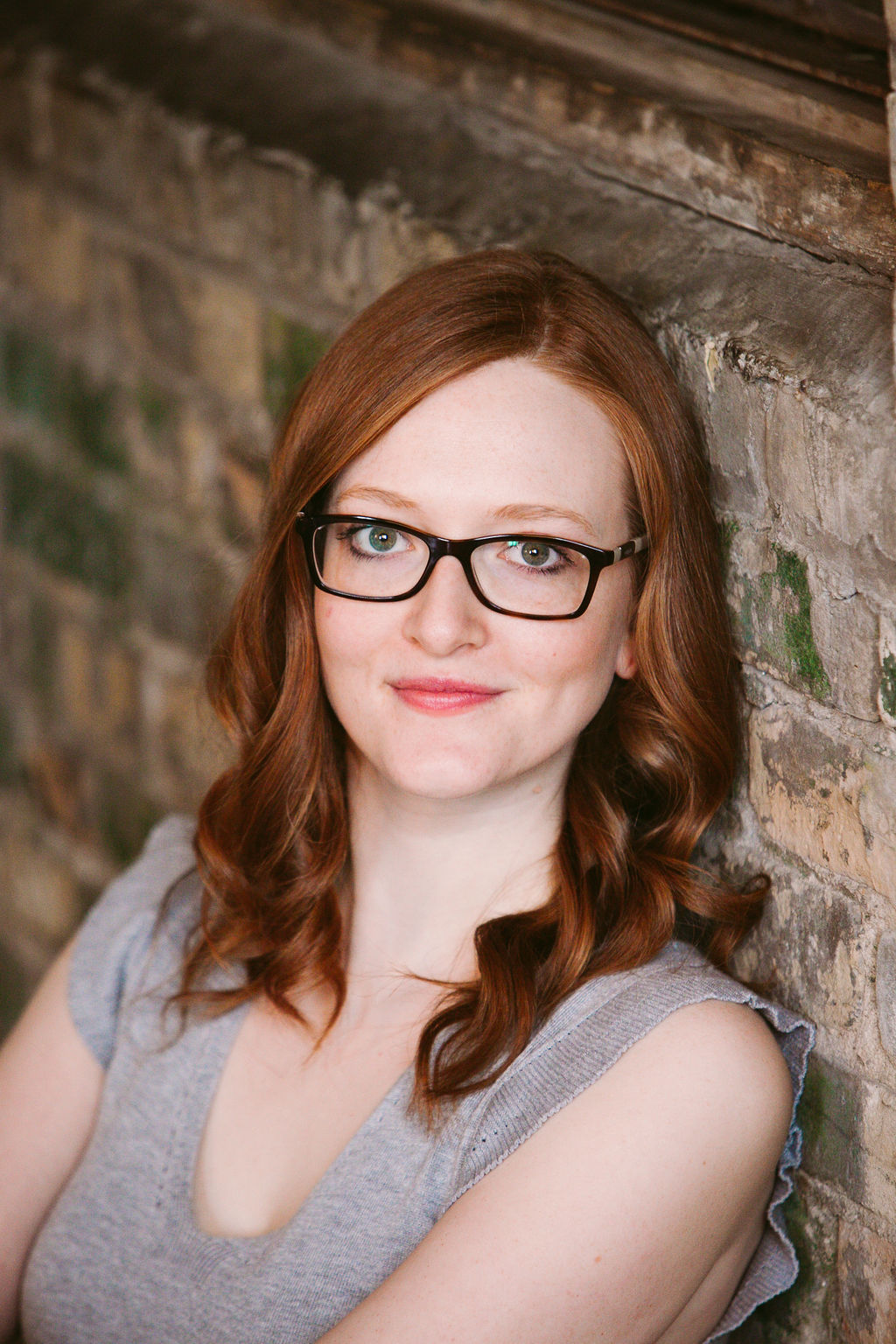 A N G I E G U N N
RECEPTION
Angie is the friendly face you will see when you walk into the salon and voice on the other end of the line when you give us a call.
She has been working in the administrative field for 10 years and is extremely experienced in the skill set of multitasking and managing the requests of so many people.
She is excited about what she does and cares personally about assisting the Alise Frederic Salon and Spa clients and staff, to the best of her abilities.
Angie was born and raised here in Winnipeg and is currently raising her 2 year old daughter with her partner, Steve. When she is not working she loves spending time with her family.
Angie looks forward to assisting you in any way she can!