N E W S :


- Please be advised: We will be closed the following dates to enjoy summer as much as we can, we hope everyone is slowing things down and taking the time to enjoy this beautiful weather!!
Saturday June 30
Monday July 2
Wednesday August 1
Saturday August 4
Monday August 6
Saturday September 1
Monday September 3
- We carry Olaplex! This revolutionary product is changing what we can do with our client's hair while maintaining and strengthening the hair's integrity, ask your stylist how Olaplex can be used on you.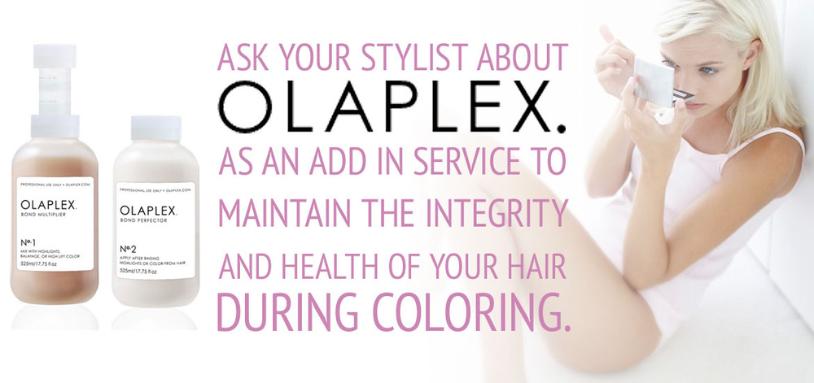 531 OSBORNE STREET SOUTH, WINNIPEG, MANITOBA | 204.421.9411