N E W S :


- Prebook 3 Appointments for your chance to win $500! Be sure to prebook 3 appointments for your chance to win 5000 AF Points = $500 credit on your account!! Winner will be drawn on Saturday December 22!
- We have the perfect gift for the Image Skincare lover in your life: we have a limited number of Image Holiday packs in stock and they are an incredible savings for these regular sized products! We also have a travel sized kit, perfect for the upcoming vacaction season! Email or call us for details.
- Give the Gift of Great Hair: From now - Dec 22 purchase 2 Redken Holiday packs and receive a FREE regular sized Redken product. Add to someone's stocking or treat yourself to Shampoo and Conditioner duos at 25% savings, buy 2, get a FREE product!
- It's the last month to #SHARETHECOLOR : Dont forget to refer a friend this month for your chance for you and that friend to each win a YEAR OF FREE HAIRCOLOR SERVICES!!!
- Last Call for Holiday Appointments: we've all opened up extra time in our schedules this month, if you have not booked your December appointment yet, you are in luck, give us a call or send us an email to snag these spots!
- AF welcomes Hayley, Hayley is joining us to help keep the salon running smoothly when Angie is not in, over the holiday season. We appreciate your patience on these days, as at the moment Hayley is not yet booking appointments, however she will pass your messages on to us for you!
- DECEMBER HOURS OF OPERATION: Regular hours apply with the addition of the following:
Mondays Dec 3, 10 & 17: More service providers are working.
Extended Hours: Mon Dec 17 - Thurs Dec 20: open until 8pm.
Holiday Hours: Fri Dec 21st open until 6pm, Sat Dec 22nd open until 4pm, Sun Dec 23 - Tues Jan 1, 2019: Closed, we will re-open on Wednesday January 2nd, 2019.
HAPPY HOLIDAYS!!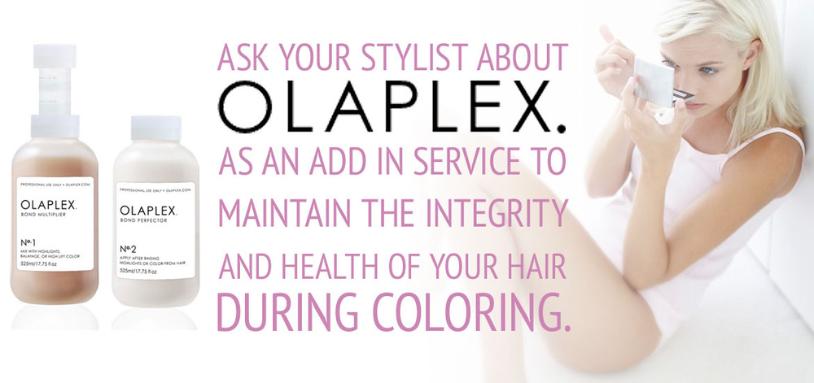 531 OSBORNE STREET SOUTH, WINNIPEG, MANITOBA | 204.421.9411